SOR Project Tracking System - iPad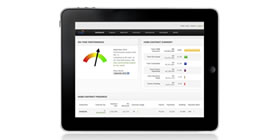 SOR PTS Dashboard
This is the home screen for the SOR Project Tracking System, displaying an overview of active contracts for easy assessment.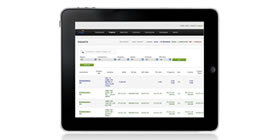 Project List
Displays active projects, which can be filtered by contractor, region, project status or contract.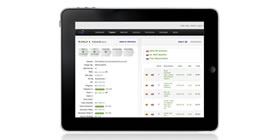 Project Details
Shows the details and status of a selected project, such as daily activity and materials usage.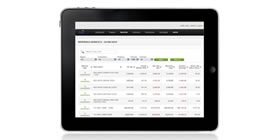 Materials Usage Report
Displays a report of all of the project material. Can by filtered by material name, contractor, contract or region.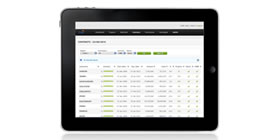 Contract List
Displays a list of all current contracts. Results can be filtered by region, contractor, contract type and status.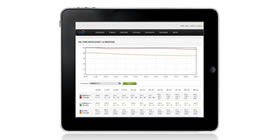 On-Time Ratio
Shows the ratio of projects that are commissioned on time, displayed by month. This can be compared against the average of all contractors.